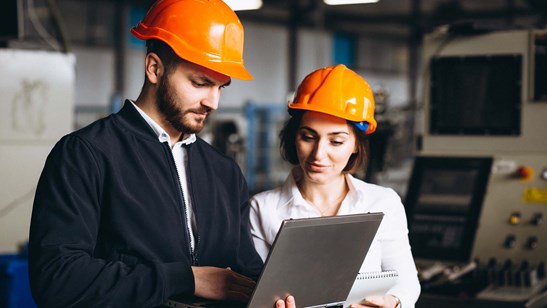 Engineering
Be very agile to hit timelines and achieve excellency in throughput and quality. Establish customer centric and engaging platform.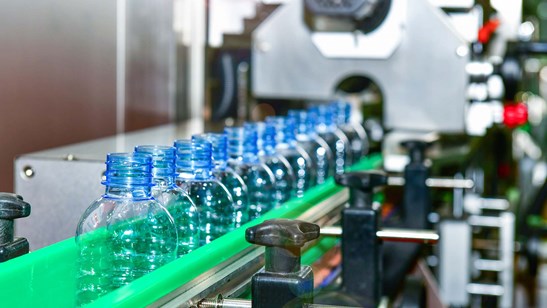 Composites & Plastics
Deliver values while driving profitability and growing with customers.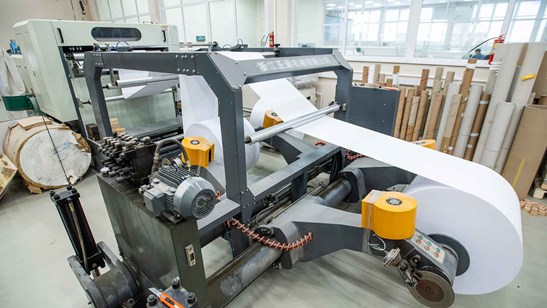 Paper
A right software solution can redefine entire process of manufacturing to achieve new heights and create new industry benchmarks.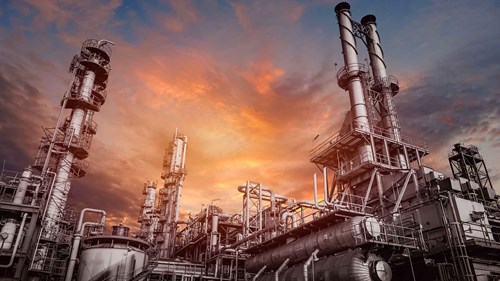 Chemical
Better manage Industrial operations and uncover pitfalls to avoid fallacies. Better achieve throughput and drive profitability.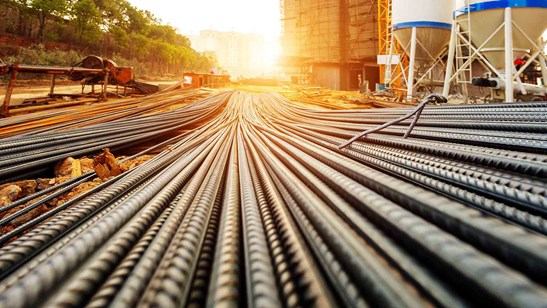 Construction Materials
End to end and latest generation solution can help you meet customer demands timely.
5+ Corporate clients with over 1000 crore turnover
Indigenous Automation System
Solely developed IIoT 4.0 solution
Integration with 15+ platforms using APIs
Configurable various taxation system
Global Accounting Principals
Consolidated Reports
Consolidation of all data points and preparing live reports and dashboards is one of the core capabilities of Prompt ERP solution. The solution could achieve referential integrity across units' databases.
Asset Management
Achieve, Maintain and Control your assets based on insights and planning through out your organization. Enhanced capabilities to help you fix crisis through well planned matrices.
Calibration
Planning of calibration of each equipment helps achieve timely calibration of each equipment required to maintain class quality in output and testing of incoming goods.
Chemical Lab
Thousands of tests required to be performed on Raw Materials daily basis, and its tracking is vital to watch to achieve lesser waste going forward across stages of operations.
Financial Accounting and Controlling
Finance is a critical component of every enterprise and has to be strictly managed to ensure achievable bottom line. Resources allocation is a challenging task to manage Financial Accounting of a corporation as a whole at many levels.
Maintenance
Preventive and Predictive maintenance planning is of high importance to achieve and drive performance matrix across operations, in any corporation.
Marketing
Marketing is inevitable part to grow business and Prompt ERP makes it possible to integrate with any platform you feel can help you achieve marketing objectives.
Payroll
Huge number of parameters andcomplex computations required to be performed while managing employee salary and perks payments. Integration with Bankers is also inevitable to manage tasks efficiently. Our Payroll module has turned out very popular and adopted by many enterprises.
Production Planning
Gain visibility across all plants and operations, and accurately plan manufacturing processes. Allocate workload through out available resources and monitor production progress and events on shop floor.
Quality Control
Tight control over quality of incoming and outgoing material is very important. SQA, Supplier rejection analysis, Customer rejection analysis helps achieve control over quality concerns and orchestrate positional gain.
GRN / Purchase
Integrated and seamless flow of generating GRN and Purchase entries for anything required across departments. Comprehensive forecasting helps plan well in advance and any stakeholder gets notified for requirements to raise required indents.
Sales & Distribution
Scheduled and expected sales to be managed very well and is a daunting task for the department. Prompt ERP's SD module has robust and most clutter free interface to manage the operations effortlessly.
SCM
Plan and collaborate well with Store, Packing, Delivery and Logistic departments and optimize resource allocation to optimize SC function.
Store
Raw Material, Consumable, Semi finished and Finished Goods store module improves efficiency in handling material in any organization. Our modules are quite scaled that it meets expectations of any process manufacturing industry.
Tool Room
Thousands of tools required for various processes and operations to be performed and requires tighter control over in/out movement. Preparing them for cyclically also needs continuous attention. Achieve control over such activities.
Visitor Management
Visitor Management is also important to avoid mismanagement and improve experience of suppliers, buyers and internal stake holders. Prompt ERP has embedded this module in ERP and gain confidence of its customers.
Bhavani Industries LLP
"Digital Transforamtion journey with PROMPT ERP was very exiting, interesting and phenomenal. We have achieved next level of competency with the solution."
Mr. Jay Acharya Internal Auditor
V Trans Logistics Ltd.
Mobility is appetite of every business currently and is going to occupy more of your attention to be agile and efficient.
Our latest generation native Apps are wonderful tools to lift your business and meet expectations.
Mr. Vishal Shah Director
Aegis Logistics Ltd.
What an amazing INDEGENOUS solution. There were almost all incumbents ready to provide us the automation solution for our ALDS project, we chose PROMPT overthem it was unmatched experience we had with team PROMPT.
Mr. R N Das – Vice President - Operations