ERP for Process Manufacturing Industries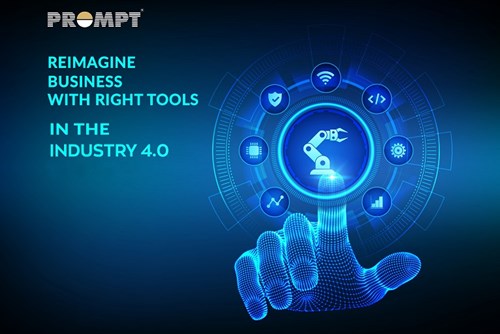 ERP with Latest Technologies
A Cloud based ERP solution that meets ocean of expectations by power of scalability and passionate
domain experts play around.
Its scalable
Its built with new logic
It diminishes existing limitations
It solves prevailing problems
It helps restrategize digitalization
It drives agility
What modern capabilities being pitched?
-Cloud based architecture
-Modern Data Warehousing
-Risk Identifiers
-Security and Compliances
-AI/ML over Microsoft Azure
-Machine learning based reports and in turn AI will run the show
-Lots of insights on problems, risks which in turn will give control and ultimately rise in profitability
-Robotic Process Automation to avoid manual dependency
-Various conceptual models within ERP to manage end to end operations
-Manage Sales & Distribution, Procurement, Finance and Accounts, Marketing, QMS, Stores, Maintenance and all you think!
Want to explore more?
Found Interesting ?
Get in touch : sales@promptindia.com, 9824412060