ERP for Engineering Industries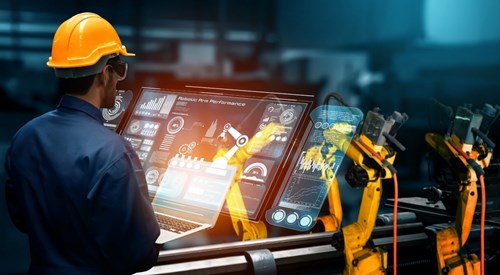 Key influencers from software solution in manufacturing industries
What is manufacturing software?
Manufacturing software solutions are a subset of enterprise resource planning (ERP) software. They automate manufacturing business operations, including production planning, stock control, capital budgeting, and task allocation, to help these businesses improve efficiency. They also maximize workflow by cutting down repetitive tasks without sacrificing the quality of the finished goods. Any kind of small or midsize business in the manufacturing industry can maximize operational efficiency with Software solution.
Benefits of manufacturing software
Accelerates production process: Manufacturing software allows you to see visual production calendars and create schedules with a simple drag and drop, making it easier for you to calculate estimated production time. You can even calculate estimated costs and quotes through the software's customer relationship management (CRM) section. Inventory control lets you analyze stock movements and track shipment and distribution.
Improves product quality management: Manufacturing software makes it easier for you to implement quality control and ensure that all the produced products are of standard quality. The software solution can detect defects in the product and pinpoint exactly where they occurred in the production process. This will help you rectify the issues and ensure continuous improvement of the overall production process.
Reduces downtime: The real-time reporting tools of the manufacturing software allow you to measure equipment effectiveness and identify problems (if any). This improves efficiency and allows employees to focus on the overall quality of the production.
Helps monitor production across different locations: Manufacturing software solution lets you carry out the operation and material planning within the system. This makes sure that all the users of the software solution are aware of their responsibilities. Hence, you, the manufacturer, will not have to travel down to the locations and simply can check the status of all the activities on the software itself.
Offers complete inventory control: Managing inventory is one of the crucial aspects of any manufacturing business. Manufacturing software provides complete control over inventory by allowing strong coordination of distribution channels and real-time status of inventory movement. This also maximizes cash flow by stocking the minimum required inventory as per the purchase orders. By identifying inventory trends and demands, you can also avoid stock-outs.
Some features to highlight of PromptERP
And many more to help you keep up with day to day activites
Our core strengths
50+ Domain Experts
3 Delivery Centres in India and UK
5+ Corporate Clients of the Solution
Partnerships with Microsoft, Automation Anywhere and Tally
To know more about PROMPT ERP
keep your organization's effectiveness ever with latest generation ERP solution. Our solution's architecture is quite flexible that can be scaled to desired level.
One of our leading customer BHAVANI INDUSTRIES LLP-digital transformation journey with prompt ERP was very exciting, interesting and phenomenal. Also V TRANS LOGISTICS LTD ,AGEIS LOGISTICS LTD were able to digitally transform themseleves with Prompt.
Watchout Capabilities to Understand better
Contact us
sales@promptindia.com
8690911100

Creating Values Through Technologies