Distribution ERP Software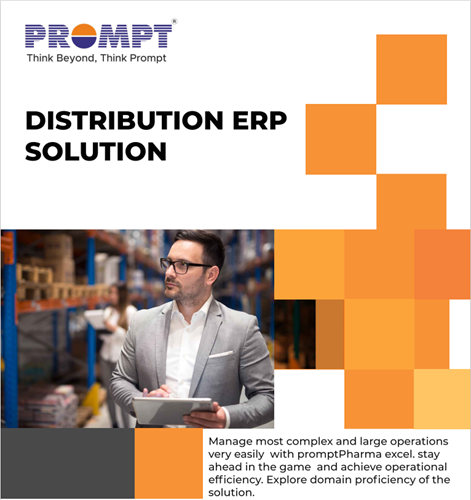 Distribution ERP Software
What facilities/attributes your account master should be enabled with
Cheque Name
TDS/TCS applicable or not and how much along with Threshold
Limit Days
Limit Amount
Limit bills
Grace period
Customer Category
Route
Customised Code
Credit/Debit Note and its rate profile
Destination Country, Port
Currency
Contacts details
Licensing details and its validity
Permanent disable for transaction
Allowed for return or not
Scheme to be passed or not
Customised rate profile
Customised Discount profile
Customised Scheme profile
Customised Productwise Discount profile
Customised Billing profile
Invoice format for mail
Auto notify about outstanding
Whether Institute or not
GST registered or not
Banking details
When Account type is Bank – Bank Account number to be mentioned
Sales return limit
Credit Days
Every above attribute has a certain use case which allows Distribution businesses to manage operations efficiently while dealing with customers or suppliers or any other account.
Let's start with Cheque Name
Use Case: Its useful when Supplier having multiple divisions to operate from. Say Supplier supplying from different division/department and maintaining single ledger you need to mention Cheque Name in its account so whenever you print a cheque the cheque name (mentioned in account master) will print on instrument.
We shall continue with other attributes in next blog. Stay tuned on https:/prompt.in
Along with all functionalities what values we add to exceed your expectations?
Explore in the documents shared herewith
https://drive.google.com/file/d/1nEEuPtNpkJcyrBuWbIJlY9sy9zcEv-_Q/view?usp=sharing
To get a brief idea of solution's capabilities view these videos
https://www.youtube.com/watch?v=te-TYtageUI&list=PLAeyHt1Lp6QNabNSlsIS02qd_vMRCEI4y
Our Mobile Application is very useful for your business scale, watch the videos to get idea
https://www.youtube.com/watch?v=45KP9xxGEi8&list=PLAeyHt1Lp6QMwydi4Cxnoko50EZLersKE